​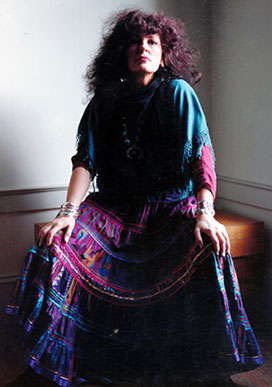 Now that I have been making skirts for over half a century, guess I'll continue, mainly because I do love it. Working with fabric, color, texture, never skimping on quality, continuing to be devoted to excellence, I'm free to be more creative than ever. Some pieces are one of a kind, but all are limited editions.
Expressive clothing for the women who enjoy the dance of life! With you in mind, I focus on quality detail, craftsmanship, and character. I like to combine interesting fabrics, and it is fun for me to apply a technique of "bending" the colors by overlaying fabrics with various embellishments. Sometimes I use earth tones that become vivid as a result of the embellishment. Each piece is a chameleon, blending with many different colored accessories.
All my pieces are created to last, they are a flattering fit to most figures and are worn with pleasure, spanning decades, by the discerning women who buy them.